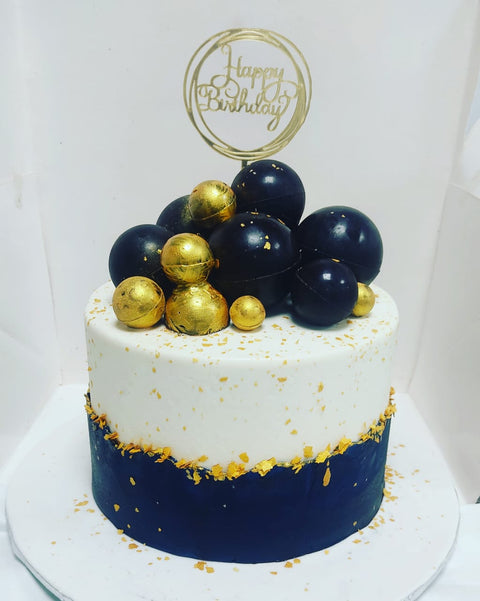 White and blue faultline cake OC30
Incl. Local Tax & Shipping.
White and blue fondant covered fault line cake with golden and blue chocolate balls decoration (1.5 Kg)

Order online our exclusive line of chocolates & get 15% off.
CODE: CHOCO15
Order online, use the below code & get 10% off.
CODE: ONLINE10