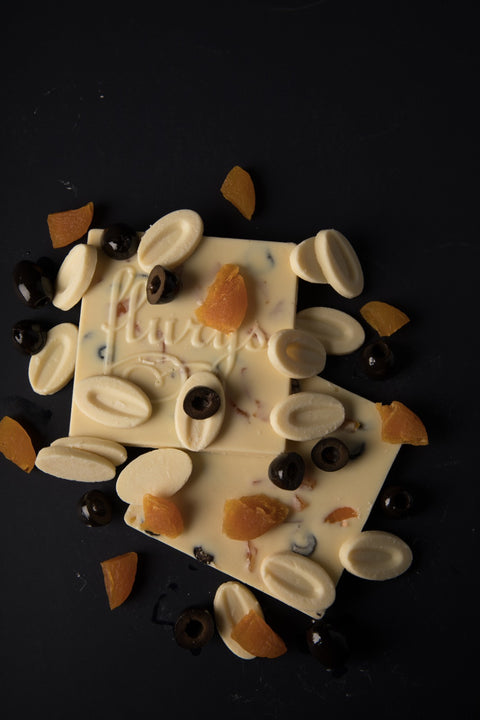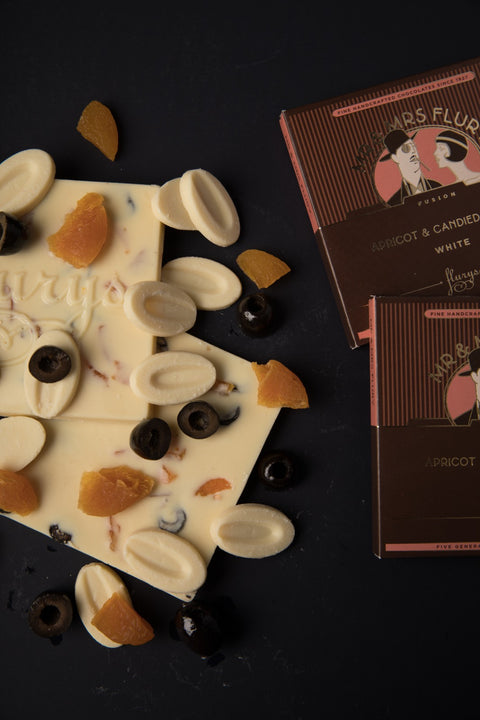 Mr and Mrs Flury Apricot & Candied Olives Chocolate
Incl. Local Tax & Shipping.
Indulge in the extraordinary fusion of flavors: white Callebaut chocolate infused with the tangy sweetness of apricot and a surprising hint of candied olives.
Order online our exclusive line of chocolates & get 15% off.
CODE: CHOCO15
Order online, use the below code & get 10% off.
CODE: ONLINE10