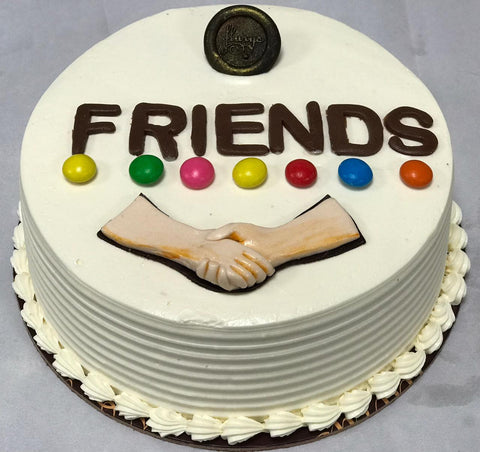 Friendship Special Cake [500 Gm]
Incl. Local Tax & Shipping.
Chocolate eggless sponge cake filled with layers of chocolate truffle, covered with vanilla buttercream with friendship day decoration.

Order online our exclusive line of chocolates & get 15% off.
CODE: CHOCO15
Order online, use the below code & get 10% off.
CODE: ONLINE10