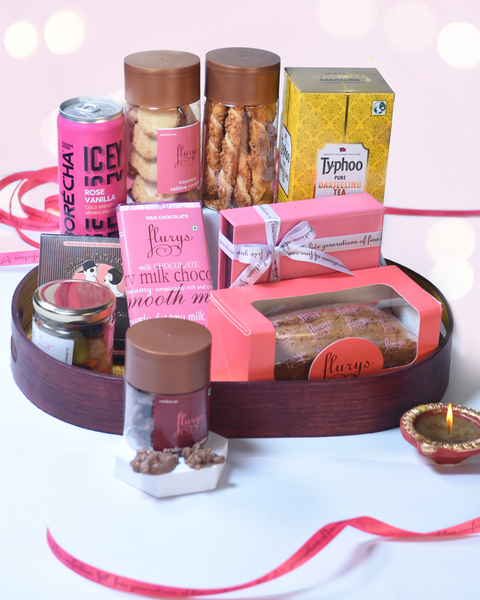 Festival Hamper 2
Incl. Local Tax & Shipping.
Wooden tray filled with chocolate box of 9, travel cake, chocolate slab,Tea box,Iced tea, Mr & Mrs flurys chocolate, cheese straw jar,2 cookies jar, mixed pickle with honey and rosemary jar,chocolate jar, macron box of 5

Order online our exclusive line of chocolates & get 15% off.
CODE: CHOCO15
Order online, use the below code & get 10% off.
CODE: ONLINE10